Have you seen the movie Being John Malkovich?
It's the story of a forlorn puppeteer played by John Cusack, who works as a file clerk on floor seven and a half of a Manhattan office building. When he steps off the elevator he has to bend over, because the ceiling is only about five feet high. None of the characters seem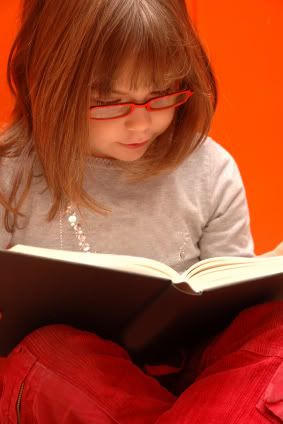 to notice–this is their everyday world, and they go about their jobs no differently than if they could stand upright. But to the audience, the visual device of a building with half a storey signals there is something slightly off-kilter about this particular universe. And once we enter, it's perfectly logical that the puppeteer will eventually find a metaphysical portal into the brain of actor John Malkovich.
Writers of fantasy and science fiction have long known that the success of their stories largely depends on how much imagination and detail they invest in their settings. Readers willingly suspend their disbelief and enter a world of magic, time travel and talking animals because that world clearly exists independently of our own. But why can't more everyday, earthly stories do the same thing? A tweak of the environment can spin an ordinary plot in an unexpected direction.
The trick is to create a place that's just a bit off-center, so the reader knows it's the real world, only a tad exaggerated. It's like viewing your story through a funhouse mirror–some elements being wider and rounder than in real life, others elongated and skinny. And because the characters know only this universe, none ever question its shape.When the architect built Wayside School, the setting of Louis Sachar's middle grade collection Sideways Stories from Wayside School, he made a mistake: instead of the classrooms sitting side by side, the building is 30 storeys high with one room on each floor (he said he was sorry). Do you think in such a school that children might be turned into apples and sleeping in class would be considered educational? Of course! Skewing the environment of your story doesn't have to turn it in a wacky direction. You can go sinister instead.
The entire town of Waymer, the setting of Jerry Spinelli's middle grade novel Wringer, turns out for the annual weeklong Family Fest, culminating with the pigeon shoot fund-raiser. Sound too Norman Rockwellian for your taste? We're not talking clay pigeons here. The townsfolk shoot live birds, and the clincher is that all the 10-year-old boys are drafted as "wringers" to break the necks of the wounded pigeons. Palmer is about to turn 10, and though all his friends are eagerly anticipating this year's shoot, Palmer's dreading it. Once the reader gets over the shock that the people of Waymer actually condone this ritual, we can't wait to see how Palmer handles his fate. Spinelli gives a dark undertone to what could have been a predictable, preachy story about peer pressure, and throws plenty of humorous surprises into the mix.
The best authors absolutely inhabit the world they've created. So do their characters. Though they may look like us and have problems similar to ours, these people aren't exactly real. Think of the crime noir films such as L.A. Confidential, The Grifters or Double Indemnity. The hard-boiled, cynical characters speak with a cryptic toughness that would be laughable in any other setting, but absolutely fits their shady, often sleazy environment. The Peanuts comic strips made kids and their pets the center of the universe, with adults regulated to speaking incomprehensibly from outside the frame. The characters took on the qualities of the absent adults–Charlie Brown worried, Lucy was his sadistic therapist, Snoopy wrote bad novels. All of these characters need their environment to survive. That's why sitcom spinoffs rarely work–take Kramer out of the Seinfeld world, and he evaporates.?
So your job this month is to watch movies, cartoons and television. Read comic strips. Find examples where the writers started out with the everyday, and then added a twist to make the ordinary world extraordinary. How does this new world affect the characters who inhabit it? Think about how Louis Sachar used this technique in his novel Holes, Laura Joffe Numeroff in her picture book If You Give a Mouse a Cookie, or Dr. Seuss in The Cat in the Hat. Look at the illustrations for William Steig's Pete's a Pizza and Spinky Sulks. The pictures appear to simultaneously be modern and nostalgic, speaking to both kids and their parents. Then take your ordinary setting and add a detail or two that tips it a few degrees from the norm. Finally (this is the hardest part), don't explain the change to the reader. The place, the tone, the reality you've established simply is. Allow your characters to evolve from this world, and see what happens.?
Every innovative writing technique needs a name, so I'm calling this the Waffle. Polly Horvath, the master of believably eccentric tales, set her Newbery Honor novel Everything on a Waffle in the Canadian town of Coal Harbor (a real place), in a restaurant called The Girl on the Red Swing where everything–lasagne, fish, even waffles–is served on a waffle (she made that part up). This one detail establishes the folksy, quirky tone of the book. Eleven-year-old Primrose Sharp, whose parents were lost at sea, fits right in to the restaurant, even after her guinea pig catches on fire from standing too close to the oven. So don't be afraid to serve up a Waffle now and then. Try topping it with meatloaf. You never know–you might develop a taste for it.